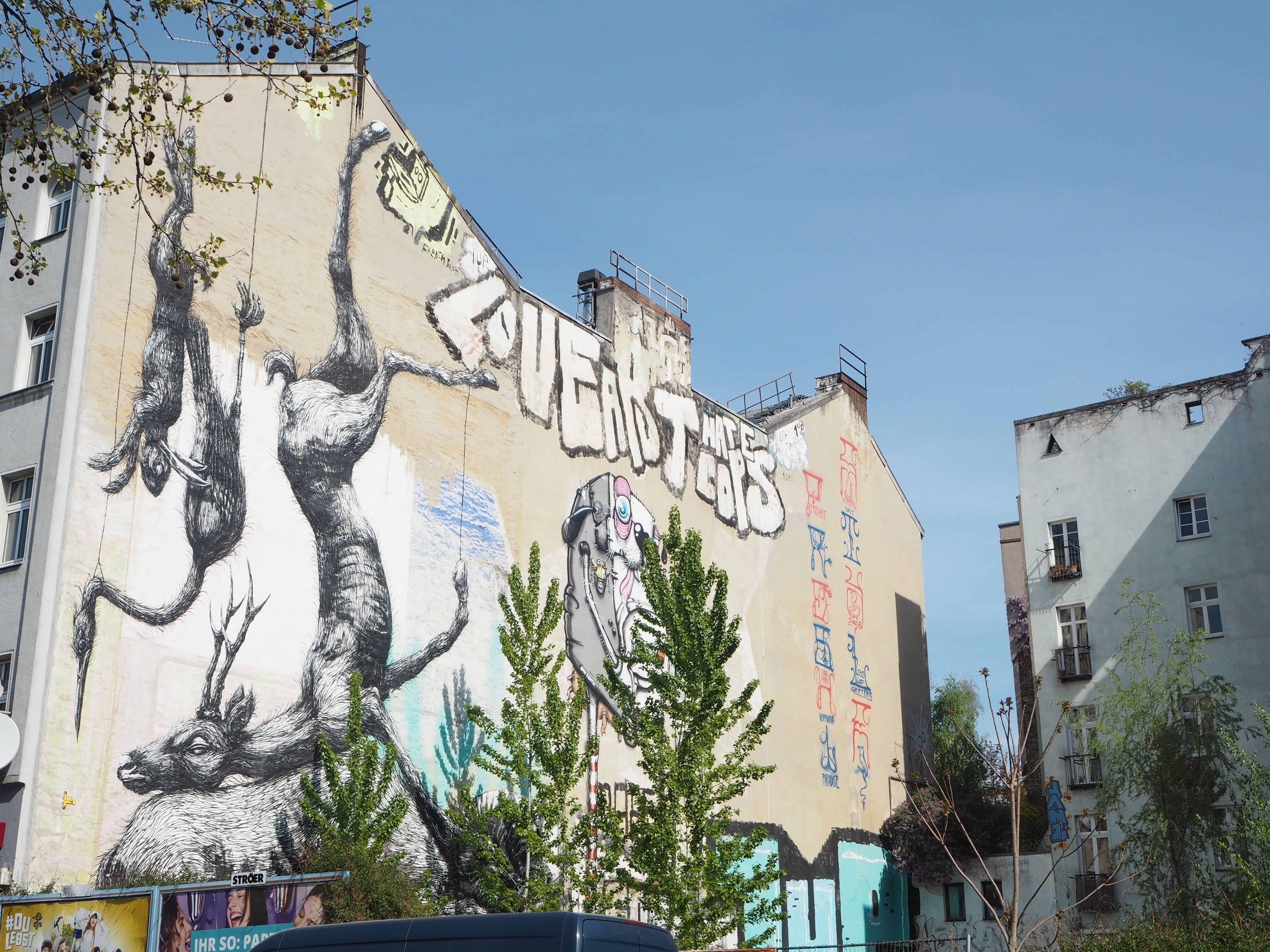 My obsession with money diaries continues! From my last money diary in pricey Iceland to this diary in the much cheaper Germany, there is something fascinating about the real cost of travel. We spent 5 nights in Berlin over Easter break and here's what we spent!
* before going our expenses were ; Accommodation € 0 ( I know right?! what a treat! this usually never happens) my brother is living there right now so we got stay with him in his lovely apartment for free. Flights – €69 each return with Ryanair €138 total
Day 1 – Thursday April 18th
With an early morning flight from Dublin Airport, I grabbed 2 croissants on the way to the gate ( €4.80.. airport prices). Unfortunately our Ryanair flight was delayed for nearly two hours once we had finally boarded so with hunger setting in I did something I usually avoid…. I bought 2 sandwiches ( €10.50) and they were surprisingly tasty . When we arrived in Berlin we took the train (€3.40 & €2.50) and went to the city centre. I had researched some of the second hand shops that Berlin is famous for and we had a look around a few . I bought myself a top in one of them for €7 and also had a browse in Monki where I bought another top for €20. After shopping we went and had some pastries in a cafe near Alexanderplatz (€2.20 ). In the late afternoon we met up with my brother and did some food shopping for the next food days. Let me tell you something Lidl is a LOT cheaper in Germany. For the grand total of €32.47 we got …..3 peppers, bag of onions, 6 chicken fillets , limes , 2 packs tortilla wraps, 1 bottle prosecco, 1 bottle red wine, eggs, 4 avocados , 2 loaves fresh bread, orange juice, tropical juice, bag of fresh chocolate croissants , 1 huge bag crisps, 2 large bars milk chocolate, 4 large bottles sparkling water . We stopped at a lovely playground on the way back and cooked dinner.
Total for day 1 – €82.87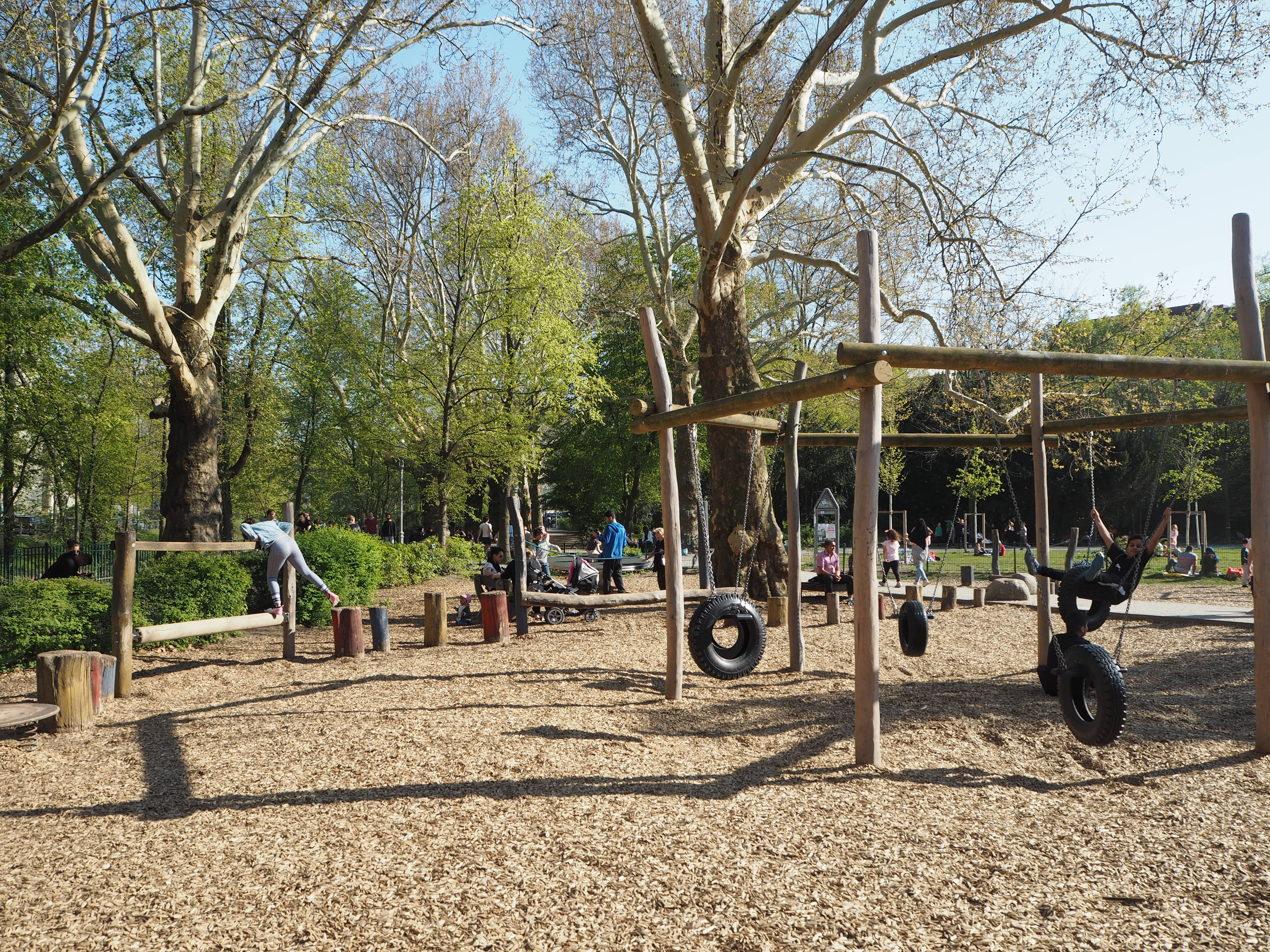 Day 2 – Friday April 19th
The great thing about this trip is that Ava and I had already been to Berlin and had seen most of the main touristy sights already so there was zero pressure to be up and out at the crack of dawn. We had a leisurely breakfast of fried eggs ,avocado ,bread and juice from last nights Lidl shop. Later we went to the Jewish Museum ( €14 for a family ticket). The museum documents Jewish history and life in Germany and has great art installations and beautiful gardens. We had teas , cake and sandwiches in the museum( €12). After we went for a long walk and stopped off in a bar late afternoon and had a few glasses of wine , juice for Ava (€15). Dinner was in in W pizza in Neukolln (my brother paid) .
Today for day 2 – €41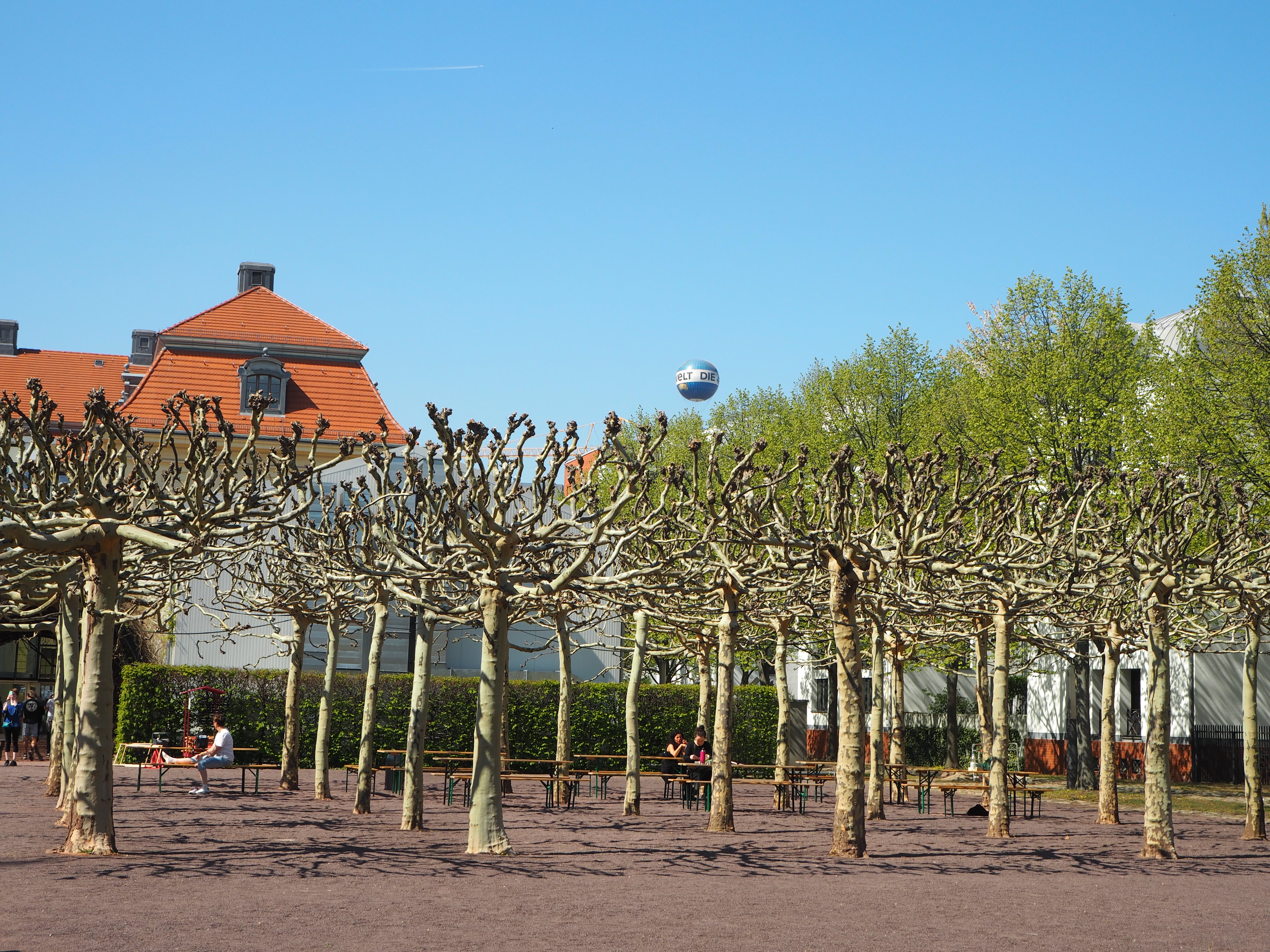 Day 3 – Saturday April 20th
Saturday morning pancakes in the apartment to start the day . We walked to a gorgeous indoor food market where I bought coffees & juice (€7 ). After we walked to the East Side gallery and then headed to a nearby shopping mall where i ended up in Monki again! I bought some tshirts ( €29) and then spent €30 in Uniqlo on some clothes for Ava. After spotting a 5 Guys on the way in we went there for lunch after (€31 burgers , fries , drinks). It was back to Alexanderplatz after that to the giant Decathlon store where I spent € 43. I have shopped online with Decathlon before but never had the joy of being in their physical shop. I bought myself a €3 swimsuit here, a €5 sports bra , some horsey stuff for Ava ( jodhpurs € 13, whip €3, bag €2, gloves €4) and a bag for my bro €10. It was off to the to the Lego store then where my brother treated Ava to a Lego Creator set and some pick 'n mix Lego (so cool!). We headed back to the apartment after that via Lidl where I gave my brother €20 towards some food shopping. We went for pizza in Zola Pizza in Kreuzburg that night and met my cousin and her girlfriend. The food was delicious and there was a great atmosphere ( €0 my brother paid for our share.)
Total for Day 2 – € 160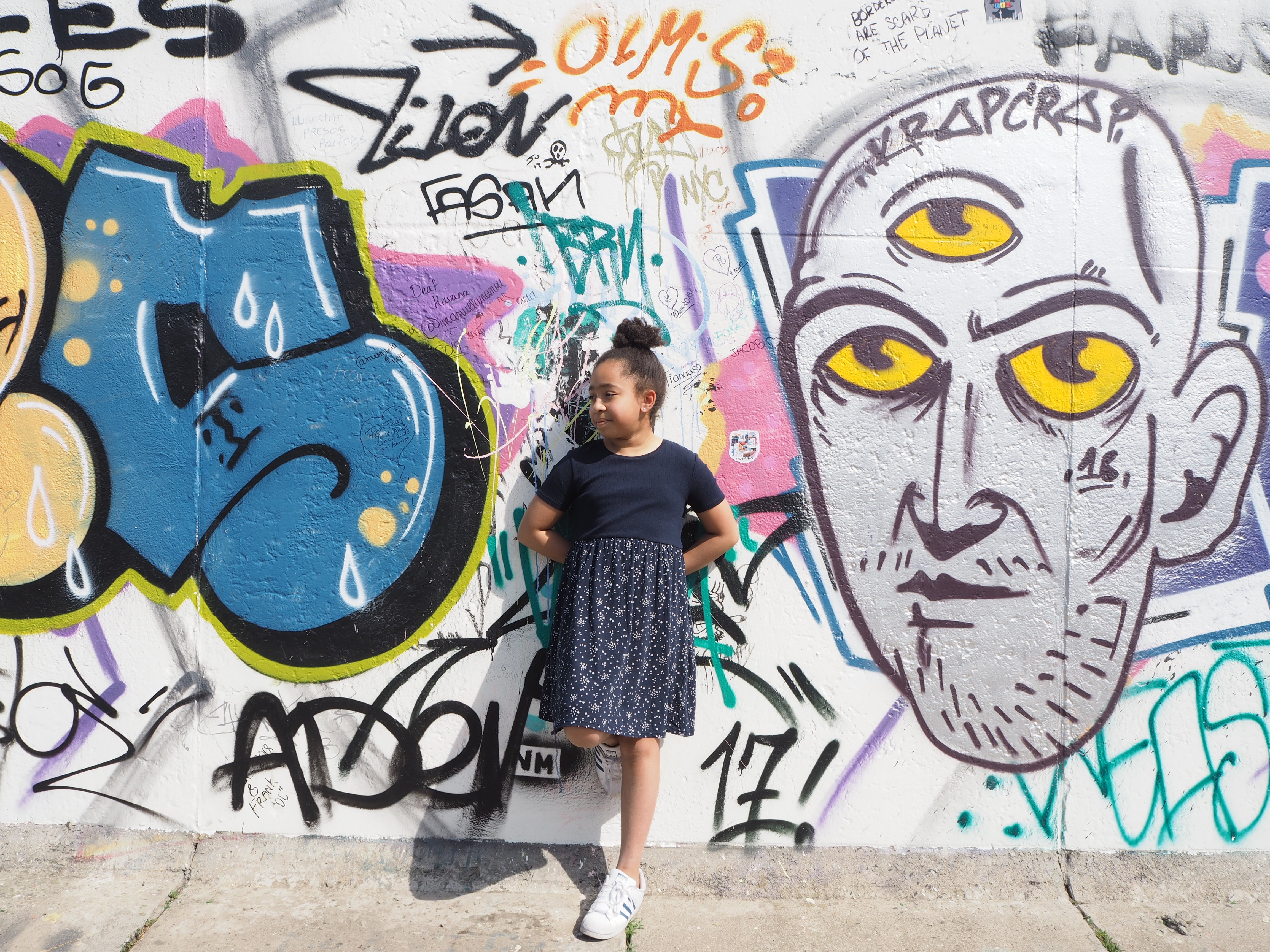 Day 4 Sunday April 21st
Easter Sunday started with an egg hunt in the apartment with the chocolate eggs I had brought over. it was pretty much chocolate, chocolate and more chocolate for breakfast & a few croissants too.
We went to Tempelhof park for a picnic using the food from last night's shop (sandwiches, crisps, juice , water ). Tempelhof was an airport that closed in 2008 . The green areas are now designated for dog parks , bbq areas, bird conservation and just general picnic areas. The runways are now for fun – cycling, skateboarding, rollerblading . It is such a cool chilled out space to hang out and picnic.
Later in the afternoon we went for a walk around the city centre to see the popular tourist sites – the Brandenburg gate, Holocaust Memorial and the Reichstag building . Last time we were here it was winter so it was lovely to see the sites in the sunshine. I bought some coffee and donuts( €9 ) and a magnet for €4 ( cheaper than Iceland!). We got falafel from a local take away for dinner €5
Total for day 4 – €18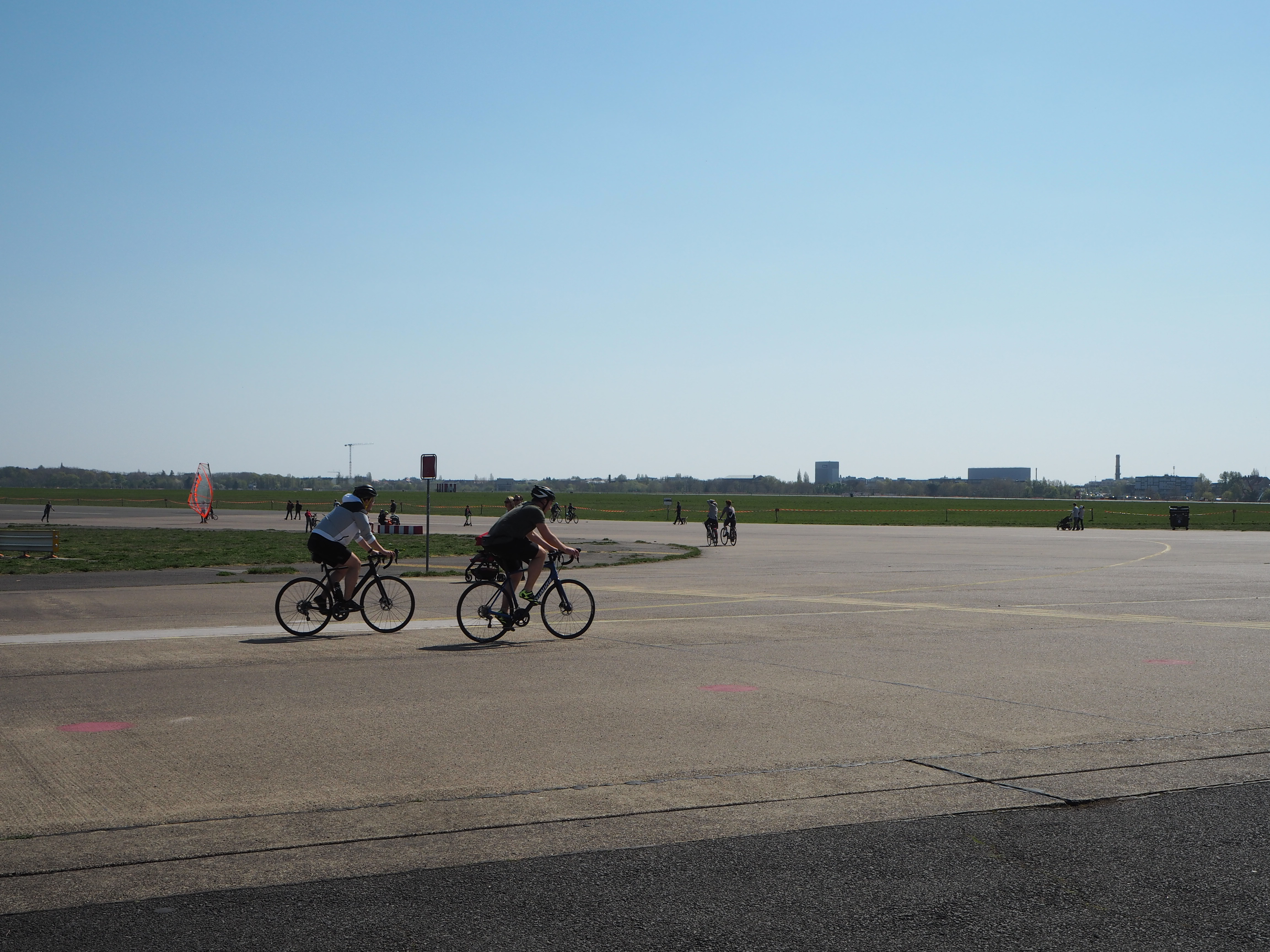 Day 5 Monday April 22nd
We ate breakfast in the appartment (fried eggs & toast) and then walked to Boulderklub in Kreuzberg there where my brother took Ava rock climbing (€0, he paid). I had coffee and watched (€2.50). After we walked to Five Elephant cafe where we had coffee and cakes, I paid (€14.90). We went to Gorlitzer Park and hung out there in the the sun . On our way out of the park we found this glow in the dark crazy gold place where we went and played for a few hours ( my brother paid).In the evening we went to an Asian restaurant nearby ( I paid €35). Got some cakes (€6) on the way for dessert and the train back €5
Total for day 5 – €75.40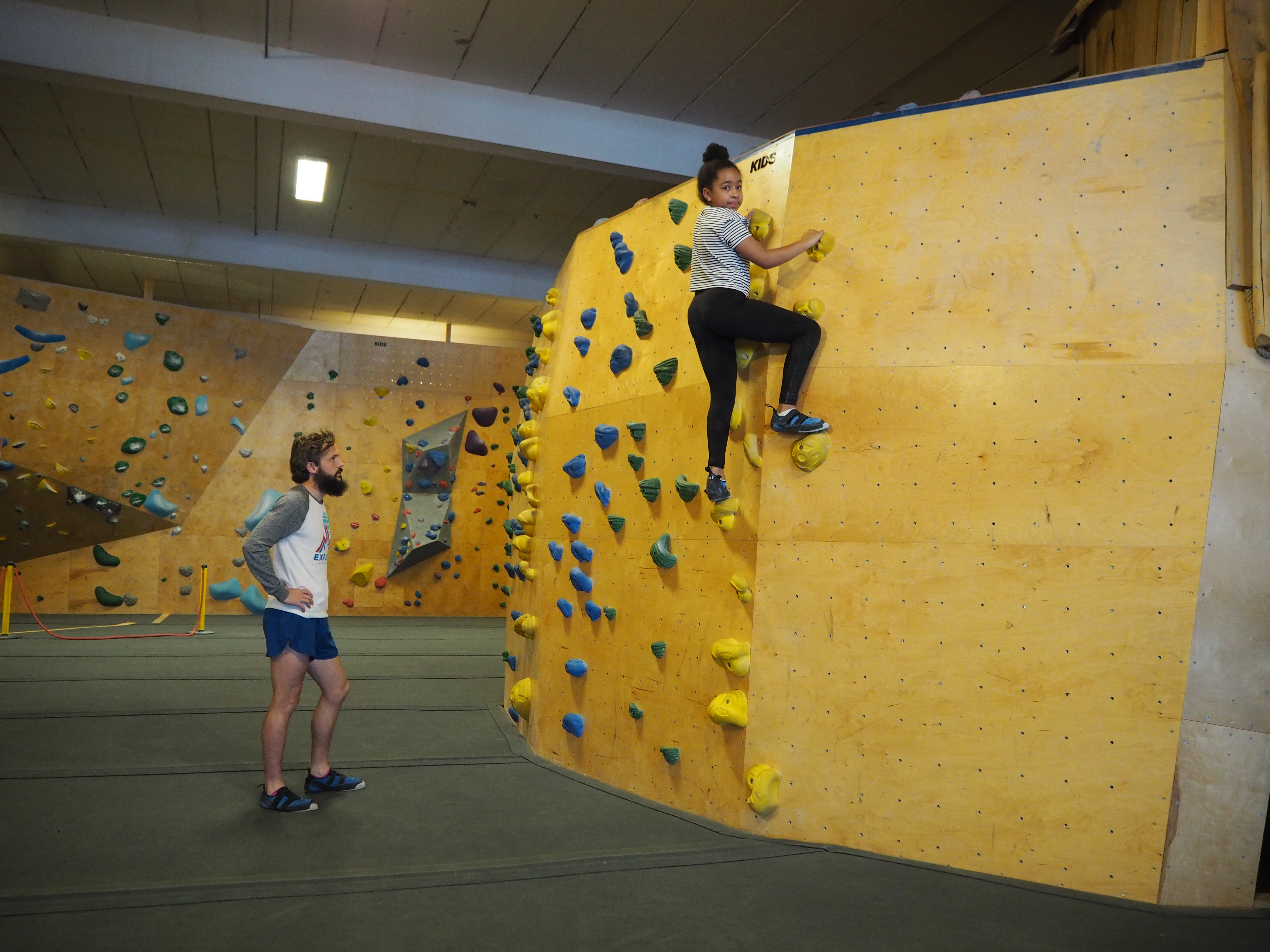 Day 6 Tuesday April 23rd
We got an early train to the airport( €6.30) , had an airport breakfast of croissants and juice( €9.70) and hopped on our flight back to Ireland.
Total Day 6 – €16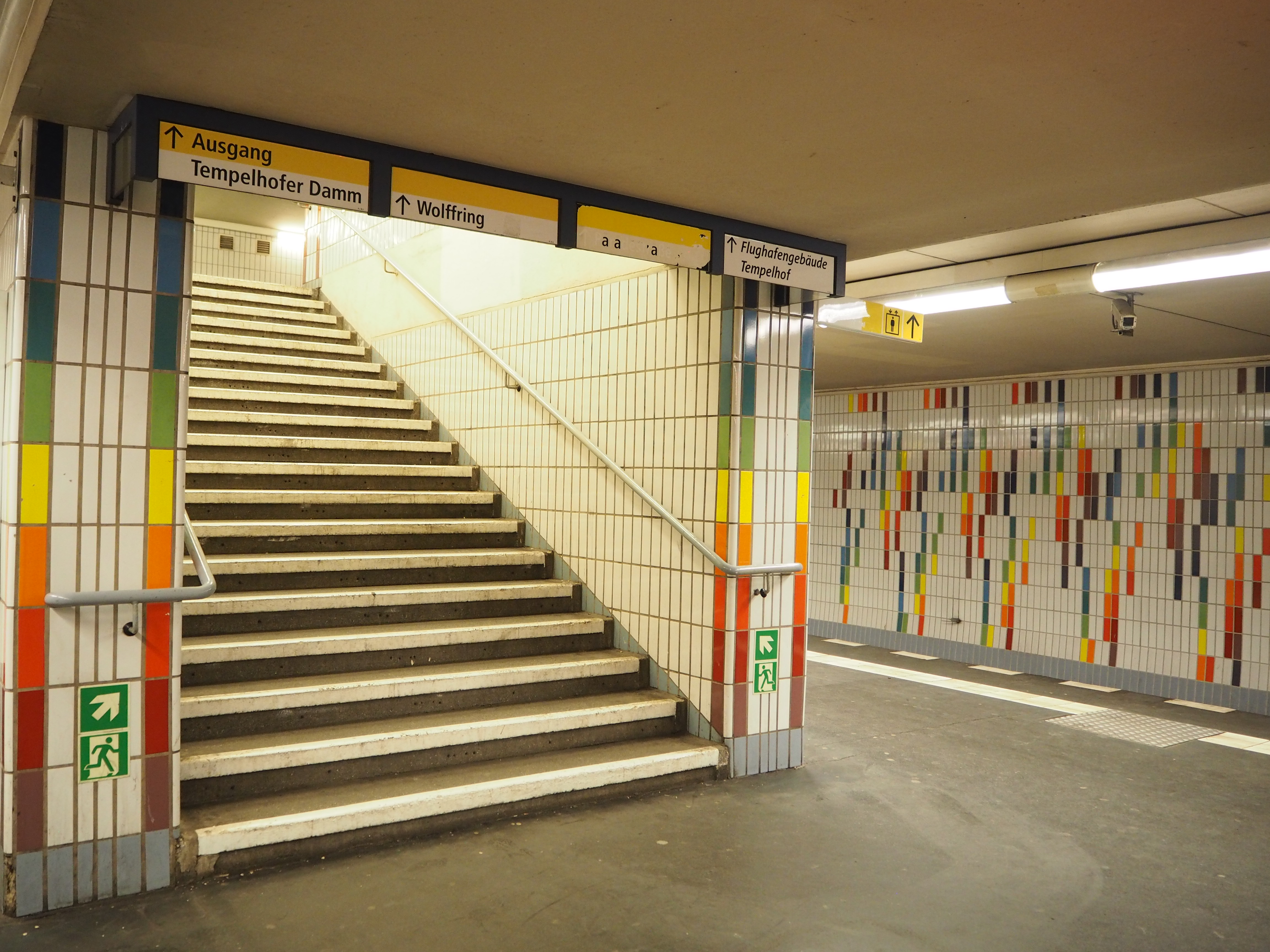 Total spent on trip to Berlin — €393.87.
This was not a 'normal' trip for me because I wasn't paying for accommodation. When I travel I usually spend most of my budget on hotels, food and activities. There usually wouldn't really be much left for shopping. So this trip was a little different. Berlin in the Spring is fabulous. We had great weather and such a good time.
Thanks for reading
Trish