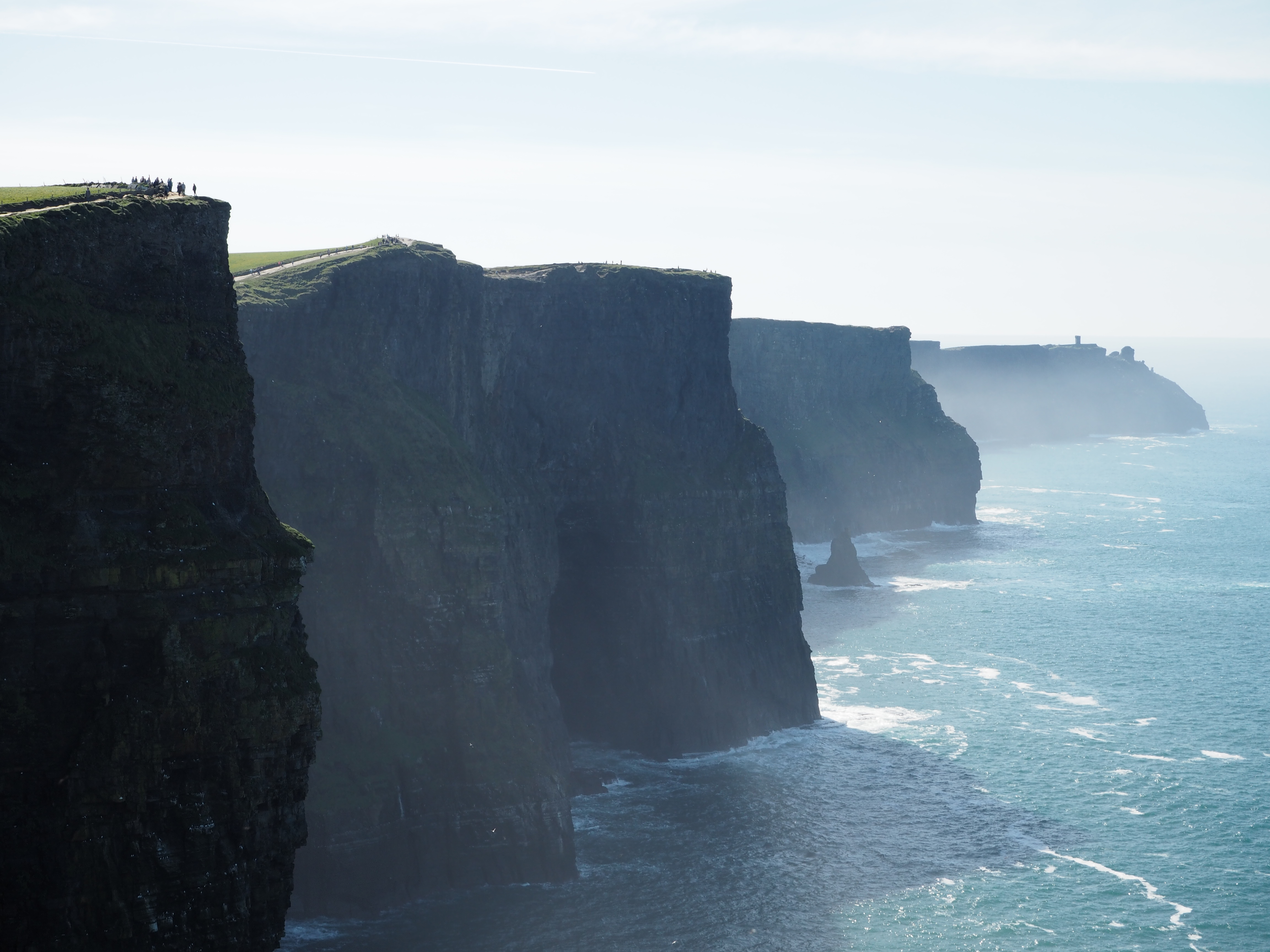 As a native of Galway it's hard to believe that I have never been to the Cliffs of Moher, ever! The Cliffs of Moher are located in the West of Ireland in Co. Clare and are one of the most visited attractions in Ireland. They get an average of 1 million visitors a year which is pretty damn impressive!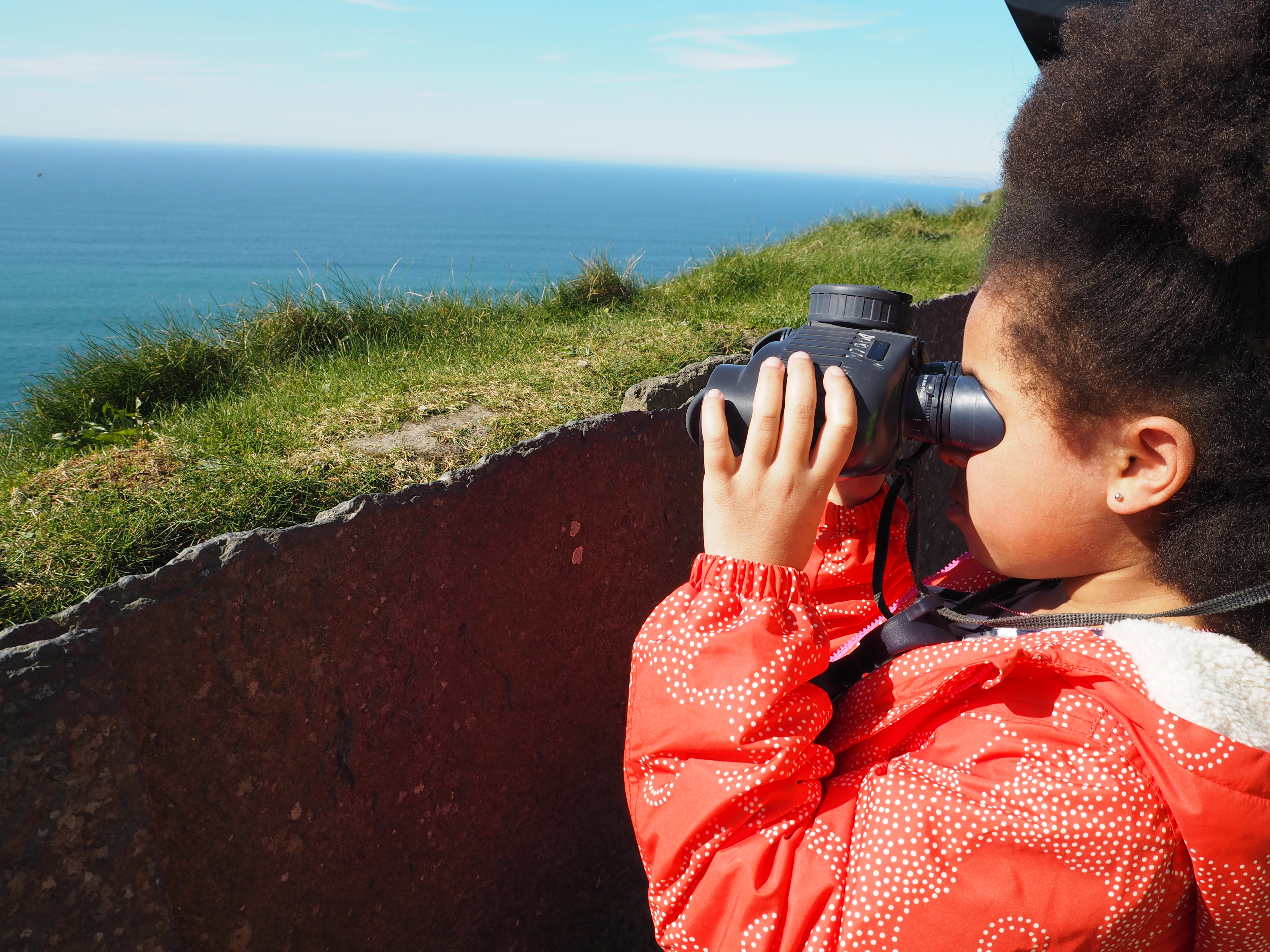 Given the super weather last weekend I decided to take myself and Ava on a day trip there to see if they were as beautiful as they appear in photographs and they did not disappoint. We drove from Galway city which is about an hour and a half drive, parked at the free car park and walked across the road to the cliffs. We spend over 2 hours walking on the cliff edge pathways and had a well deserved ice cream at the visitor centre when we were done.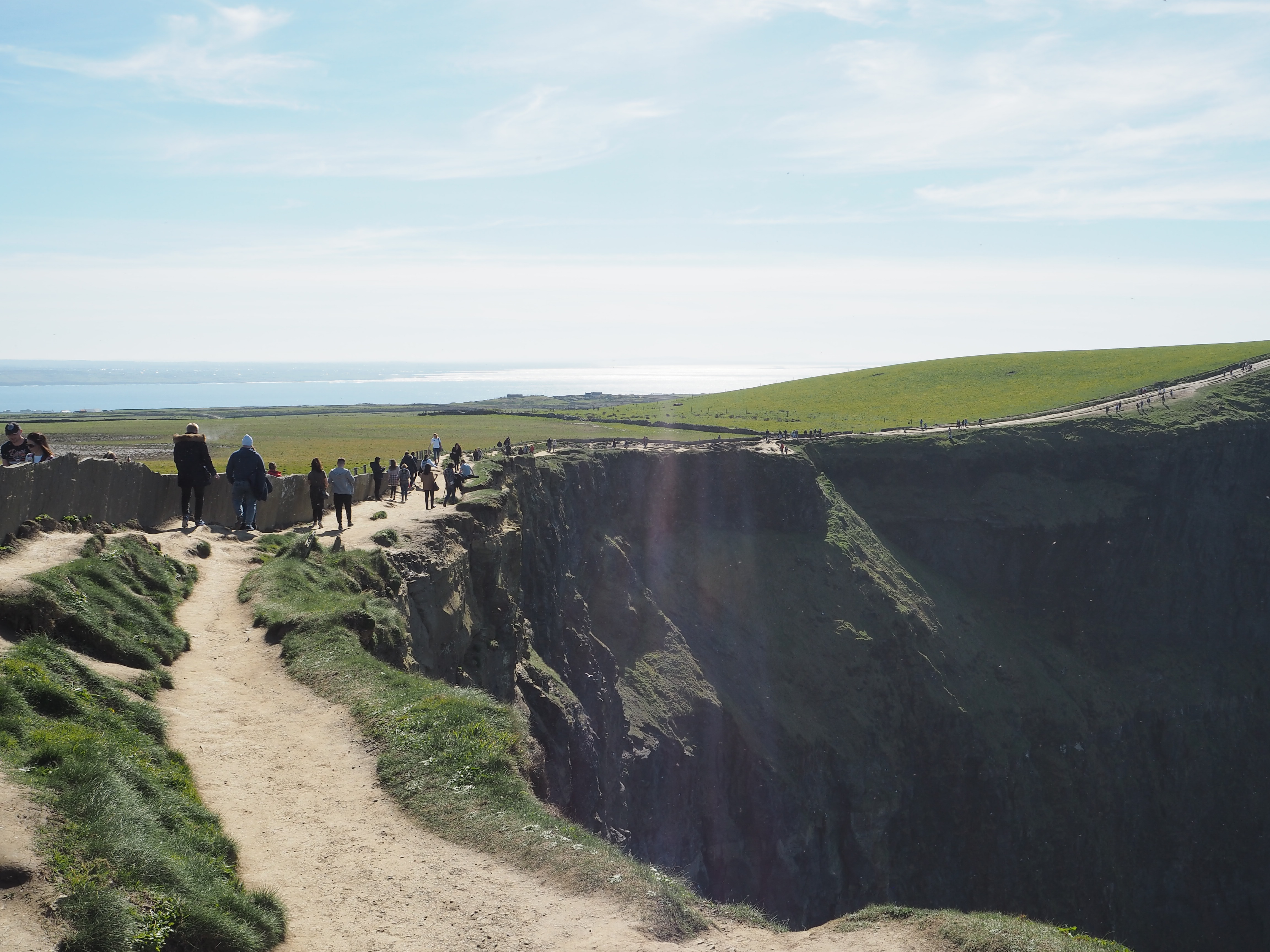 At their highest point the cliffs stand at a staggering 702 feet. The Cliffs form part of the Burren and Cliffs of Moher Geopark. There are over 600 metres of viewing platforms and pathways along the cliff edge and the views (especially on a gorgeous day like the day we were there ) are breathtaking. The cliffs are home to a major colony of cliff nesting seabirds and there are thousands of birds there during nesting season.
Fun Fact!
The Cliffs have featured in movies including 'Harry Potter and the Half Blood Prince' (2009). In the scene Harry Potter and Dumbledore appear on a rock in the raging waters in front of towering cliffs and a sea cave. The movie 'The Princess Bride' (1987) also featured the Cliffs of Moher as the Cliffs of Insanity!
Facilities
There is a large free car park across the road from the entrance. You pay for your tickets to the cliffs as you enter the car park and they will give you a map/information leaflet. The visitor centre has a restaurant, exhibition , gift shops and toilets. There are guided tours available.
Getting there :
The Cliffs of Moher are easily accessible by road from the following cities/towns- Galway ( 1.5 hours), Limerick (1.5 hours), Ennis (45 mins), Dublin (3.5 hours). The closest airport to the Cliffs is Shannon airport which is about a 50 minute drive away.
The Cost:
Adults 6 euros, children under 16 for free and , Seniors/Students 4.50 .
More info
Cliffsofmoher.ie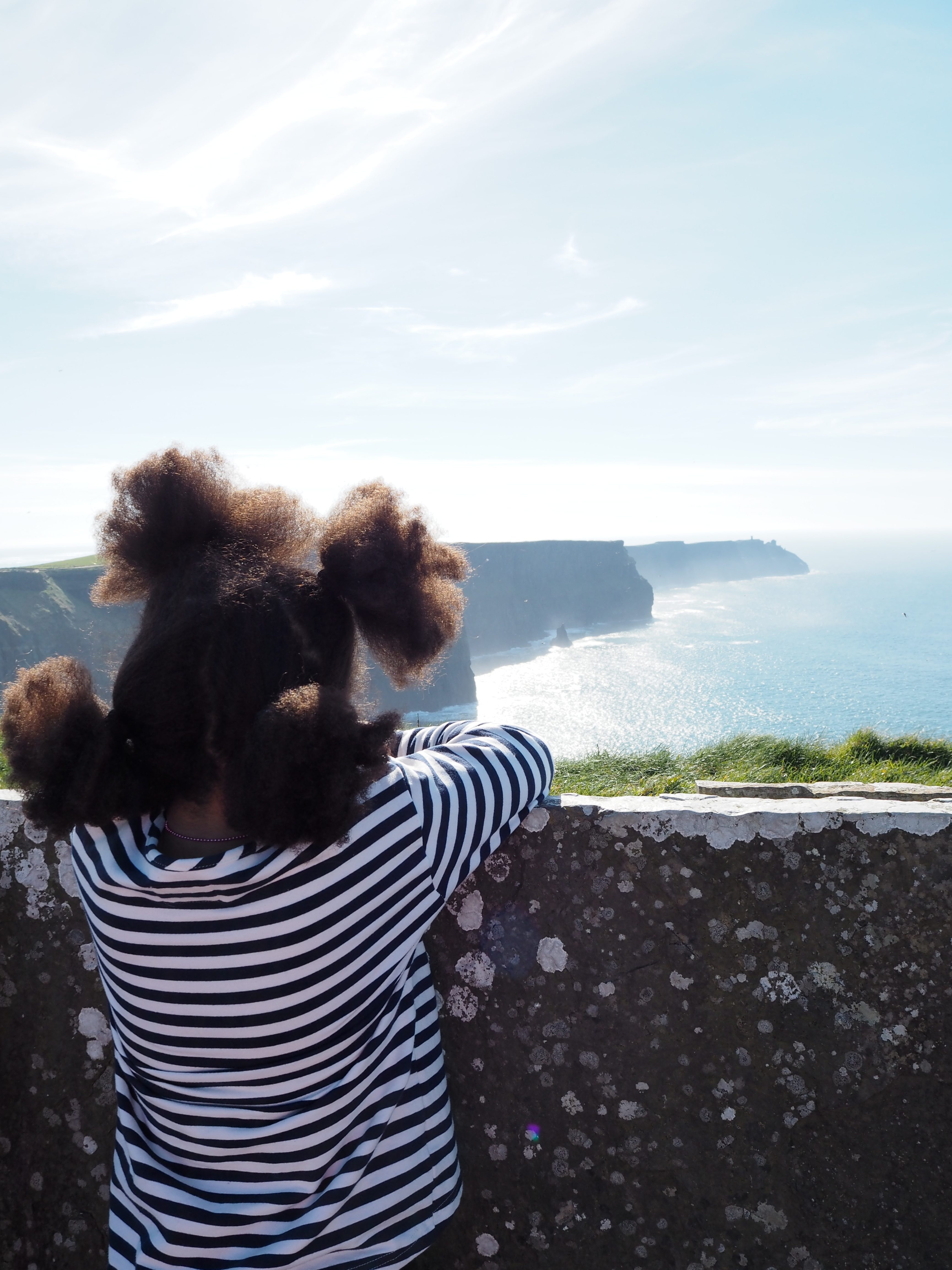 Thanks for reading…
Trish xx